---
​Associates Gathering
Sunday, December 13, 2015
Our Lady of the Angels Convent
8202 CR 7700
Wolfforth TX 79382
3:00-5:00 pm
Incarnation, Greccio St. Francis'
Response to the Incarnation
Why was Francis so devoted to the crib? To the Christ child?
When you think of God, what does he look like? Is he the "mighty conqueror" or the humble, needy child? Or is he both?



Afternoon includes:
* Study/ Reflection /Sharing
* Time alone with the Lord
* Advent Novena based on Scripture prophecies,
Psalms and prayers.
Please RSVP Call 806-863-4904 Sister Mary Jane Alaniz, osf or submit the form below. Thank you
Powered by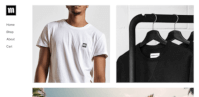 Create your own unique website with customizable templates.